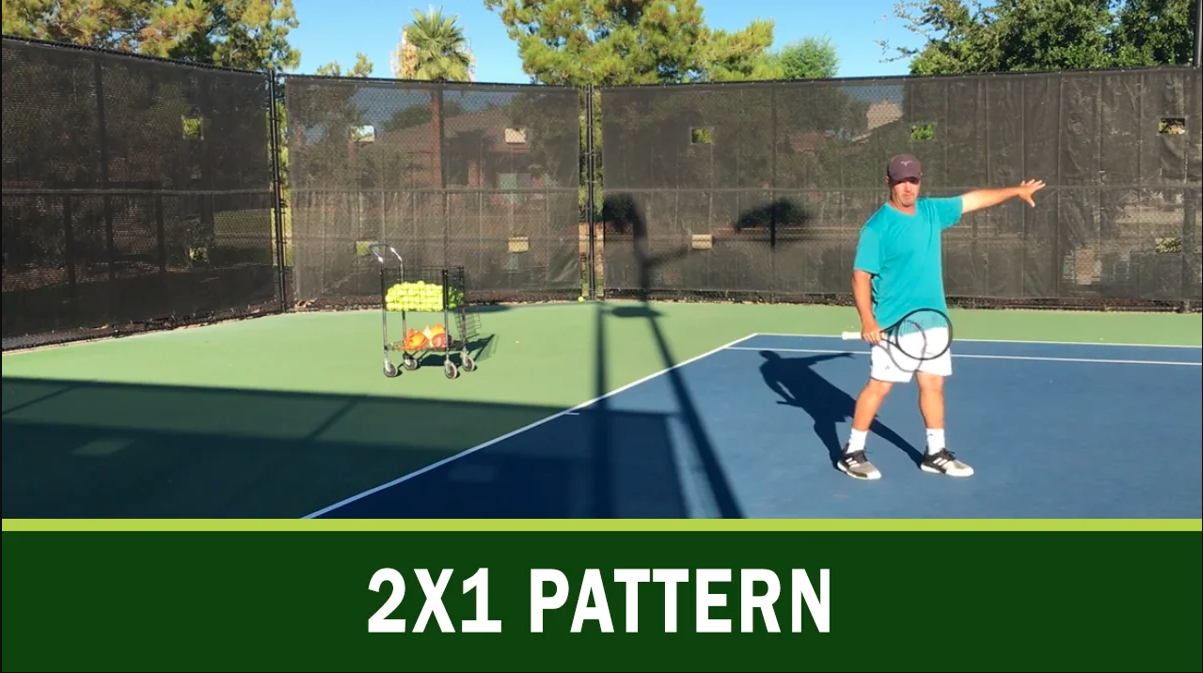 It's important to think ahead in tennis.
If you're returning the serve and need your first shot in a neutral zone to get set up, take that.
Then pull your opponent to one side by hitting your next two balls to the wide marker. Then open the court up by hitting your next ball to the opposite side.